We are known as the local Davie leak detection experts that people trust. But we also serve the entire Fort Lauderdale area as well as all of Broward County.
Does your water bill seem too high?
You may have a hidden leak that is costing you money. We can pinpoint your leak quickly and get it fixed. You can get fast reliable service by calling Brite Future today! While a leak may be a scary ordeal to have to deal with, our experts will put your mind at ease. Our licensed and insured plumbing company is there for you when you need us. We offer a wide range of services that comes with a free consultation regarding your leak. During that visit, you will get professional advice and an accurate quote. Our leak detection expert will explain the process and help you get your leak repaired with a minimum of impact.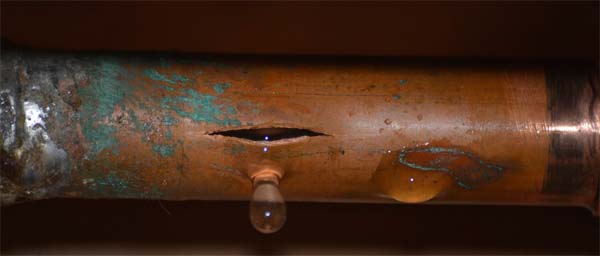 Slab leak detection
Slab leaks can be tricky and very expensive to repair. Often they are the result of a minute hole in your copper water line below the concrete floor of your home. These "foundation leaks" or "concrete slab leaks" may not be visible, but they often show signs. The dreaded increase in your water bill is one sign, and wet base boards or damp flooring is another.When you see these symptoms, you need to call a professional plumber.
At Brite Future, we do not do traditional slab leak detection and repairs in most residential cases.
Why? Because in the majority of cases, it is easier and cheaper to re-route the pipes. Why pay literally hundreds of dollars locating the leak. Then spend hundreds, if not thousands, tearing up your flooring, busting through the concrete, and repairing a defective spot in the pipe that has a leak when the rest of the run of that line is just a likely to have future problems. Before you invest that much money, let us assess your leak and see if we can re-route your piping with new materials and save you lots of money in the process!
Why choose Brite Future Plumbing for your leak detection?
We always provide free consultations so that homeowners understand the costs and the process involved in detecting the leak and repairing it. Our upfront pricing policy is just one of the ways we show our customers that we believe in transparency and fairness.
Our service techs have many years of experience. And you will not find another licensed plumber offering better rates and value than we do.
Call Brite Future Plumbing Inc, your Davie water leak detection specialists at (954) 577-3651 now to start saving money!