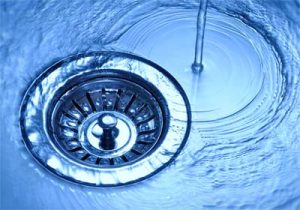 Looking for affordable drain cleaning in the Davie area? Call Brite Future Plumbing at (954) 577-3651 for fast and friendly service in all of the Fort Lauderdale area.
All of our service vehicles are mini warehouses on wheels. Our techs have the parts and equipment we will need need to get your repairs done right on the first visit. That includes the latest and best cable machines to clear your clogs and stoppages.
There are many reasons for clogged sinks and clogged toilets as well as other parts of your plumbing system. Regardless of what is happening inside your pipes, we have the staff and equipment you need. Our team will get your system back to perfect working order.
Often your stoppage is from something as simple as grease or other objects that shouldn't be put down a drain. But if not, we can perform a video camera inspection to isolate the exact case. Perhaps your problem is roots growing into the line. Whatever the cause, we will get your drains flowing as quickly as possible.
Don't delay, call today for affordable drain and sewer cleaning
Most people will notice that their sink or other drains will start running slower than usual and then a stoppage will occur. This is also true of your toilet. Don't wait for a complete stoppage to give us a call. Drain cleaning is typically an easy process and there is no reason to put it off and suffer the annoyance.
For the more difficult clogs that exist outside of your home, the typical culprit is usually tree roots that have grown through the piping. In these cases, we have drain cameras to pinpoint the location, and cabling equipment to clear the clog.
Let our technicians handle your drain cleaning and clog removal plumbing needs. You don't need to deal with the mess and hassle, you have more important things to do. So, for all of your plumbing service needs in Davie, call Brite Future Plumbing today at (954) 577-3651!