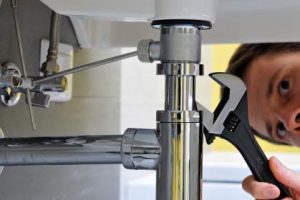 Looking for a professional trusted plumbing contractor in the Davie area? Call Brite Future Plumbing Inc, your Davie plumbers now at (954) 577-3651!
We are the area's experts in all areas of plumbing. And we have a staff of technicians who really do care about you and your home. Over the years, we have come to be known for our commitment to our customers. You can be assured that from the first call through to the finish of your repair or installation, you will see the difference. We take pride in our reputation for quality and value and that means our customers can be confident in choosing us for any type of plumbing repair or installation. When you make the choice to use one of our technicians, you will be inviting a trusted proven expert into your home or business.
Some of our plumbing services
We offer a complete line of residential plumbing and commercial plumbing in Davie and the Fort Lauderdale area as well as all of Broward county.

Brite Future Plumbing has been delivering our proven plumbing services for a long time and have seen pretty much every repair and installation imaginable. No matter what your plumbing need may be, we have the expert that can take care of it for you. From the simple to entire renovations – a leaky toilet, water heater repair, your sink or tub drain is clogged, or are any other plumbing system failure, we have done it before many times.
We can repair or replace any plumbing fixtures
Water heaters
Fixtures
Kitchen sinks
Sinks
Kitchen, lavatory, laundry, and bathroom faucets
Pedestal sinks
Laundry sinks
Garbage disposals
Water filtration
Toilets
Bathtubs
Showers
Line leak locating
Single family home repipe
Dishwashers
Sewer lines
Gas piping/indoor or outdoor
Water valves
Mainline repair and replacement
Water service – lead to copper upgrade on the main water pipe
Copper pipes
Galvanized lines
Sewer ejection systems
Hose bibbs
Outside hose faucet
Sewer video inspection service
Instant hot water dispenser
Shower faucets
Drain Cleaning
Sinks
Tubs
Showers
Toilets
Laundry
AC Condensate
Storm
Floor Drains
Grease Lines
Water heater repair and installation
Tankless water heater
Gas water heater
Electric water heater
Solar water heater
Backflow certification testing, repair, and installation.
We can supply and install handicap fixtures!
The best service in the industry
At Brite Future Plumbing Inc, our technicians share our mission to provide the best care for our customers. From the smallest repair job to the largest new construction project, we really do care about excellence in service and workmanship. With almost 20 years of plumbing service experience, you can count on us.
So, stop looking for a plumbing contractor in the Davie area and call Brite Future, your Davie plumbers now at (954) 577-3651!