We are a state licensed plumber

Don't take chances with your home or business, always insist on using a state licensed plumber. Because to become a licensed plumbing contractor in the state of Florida, a candidate is required to have several years experience in the trade and pass one of the most difficult contractor's exams that the state offers. Also, any individual that desires to be qualified by the state as a licensed plumber must show financial stability as well as undergo a check of his or her background.
When you select a state licensed plumber, you are making a decision to use a proven professional that has proven that he knows all areas of plumbing. The state has defined the requirements of plumbing certification to protect consumers. Part of this process is passing tests across all types of plumbing – residential, commercial, heath care facilities, and many more. Another portion ensures that a plumber understand business so that he can operate a successful company and be around a while to honor his warranties and service his customers. There is also minimum financial requirements that a candidate must possess.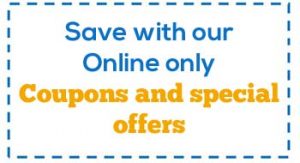 While the process is difficult on people wishing to attain a state plumbing license, the state has established these criteria in order to protect consumers. You know that when you use a licensed plumber for your repairs, you will be engaging with someone that has proven his competency be sure to adhere to state standards and quality guidelines as well as your local code standards.
By insisting on only engaging with a licensed contractor for all of your repairs, you will have the peace of mind that comes with knowing your home is being taken care of by a person that has demonstrated an extensive understanding of plumbing principles, has the background you need, and the experience to perform the repairs right.